張康老師 讓學生看見未來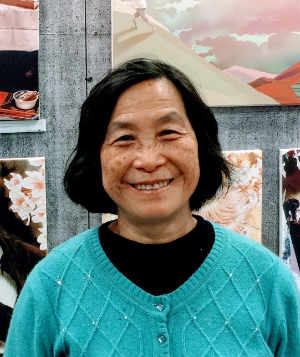 如果說一位好老師,可以給予學生正面能量 讓他們在大學有所收穫
在未來有所成就 那麼一位服務將近四十年的良師
除了帶來生不息的教學養分 更是燃燒她自己的生命在作育英才
Dear former students, friends and collegues of Dean Kang Chang:

With the recent outbreak of COVID-19, all of us have to adjust to restrictions and lifestyle changes over the past few months. It is my sincere hope that this note finds you safe and well.
You may or may not be aware that Dean Chang passed away in early March shortly before the lock down. Her compassion to students and dedication to teaching are well-known throughout her close to 40 years at Fu Jen. To read more about Dean Chang's life and the impact she made to her students [click here].
The merit scholarship Dean Chang founded at Fu Jen will now be continued as an endowment fund. Her children would like to establish the endowment in memory of both their parents as Dr. Yu-Huei Jea & Dean Kang Chang Endowed Scholarship Fund. The purpose is to continue her legacy in perpetuity, encouraging students to advance their coursework at the College of Science & Engineering.
Please join the other alumni, friends and faculty touched by Dean Chang with a donation in her memory. You can contribute with a one-time gift or a pledge over time. If there are classmates who were influenced by Dean Chang during her distinguished tenure at Fu Jen, please forward this note to them so they too can make a gift of appreciation. If you should have any questions, please feel free to contact me.
Take care and be well!
Warmest wishes,

Susan Chao
Chief Operating Officer
Support in Memory of Dean Kang Chang: